BREAKING NEWS!
The 2017 Jeep Sale is Happening Now in Sagle, Idaho, at Pierce Auto Center!
Authorized Dealer of...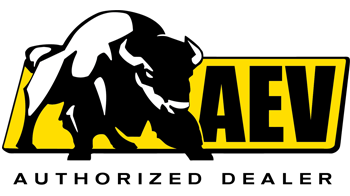 Pierce Auto Center was founded with the goal of having the best customer service in North Idaho. We still carry that tradition on today, which is why drivers from Sagle, Spokane, Sandpoint, and even further come to Pierce Auto Center for a new cars, trucks, and SUVs.
Providing Quality Vehicles and Service in Sagle
Here at Pierce Auto Center, we know that customer service and quality vehicles are important to everyone who is embarking on the journey towards car ownership. Whether it's your first or fifth time buying a car, or whether you are already our customer and continue to trust us with your vehicle, we treat the process of car ownership and maintenance with the utmost respect and care.
Affordable New and Pre-Owned Vehicles
We enjoy being able to find that perfect car for you - it provides us with an immense amount of joy.
Our comprehensive list of new 2017-2018 models and pre-owned vehicles, and our diversity of brands - from the off-road, adventurous Jeep vehicles to our sturdy, reliable, Ram vehicles - allows you more than enough opportunity to find a car that really fits your lifestyle and personality.
After all, you will be driving this car for a number of years. We want to make sure that the vehicle is not just a means of transportation, but also an extension of yourself.
Our Flexible and Affordable Financing Plans
Once you've picked out that perfect car, our next step is to find out exactly how you'll be paying for it - whether that's through a lease or an auto loan. Our expert finance team will sit down with you and crunch the numbers so we can find the plan that fits your budget.
Keeping Your Vehicle Healthy
Once you have your vehicle and you drive it for a while, the parts will eventually begin to wear. That's where our friendly and efficient service team comes into play. Scheduling a time to come in is hassle-free and easy, and once you're here our team will make sure nothing is wrong, or they will repair what needs to be fixed. They know you don't want to be sitting in a waiting room all day, so they will do their job with expert precision and speed to ensure you're back on the road as soon as possible.
Additionally, if you are in need of a part, we are more than capable of helping. We can find the part you need for your vehicle quickly and provide it to you cost-efficiently.
You've Come to the Right Place
Here at Pierce Auto Center, we know how much trust it requires to buy your vehicle and continually service it with us. We cherish that bond we create with our customers, and we hope you will become a part of the family we have here.
If you looking for a new vehicle, or you want to service your existing one, our friendly team will always invite you through our doors. Whether you're right in Sagle, or one of the many areas we serve - including Coeur D'Alene, Post Falls, Sandpoint, Hayden, and Spokane - we invite you down to our dealership in Sagle, ID.
We look forward to providing you with a memorable dealership experience!